​


SAVE the DATE!

https://docs.google.com/forms/d/e/1FAIpQLSft1728v4145tjQ3qaIv33Ph63nX6FzCoNofockh7MVSe19Ug/viewform
Join us on Monday, April 3, 2017, for the New Orleans Baptist Theological Seminary Preview Day at the North GA Hub!
Prospective students will have the opportunity to observe a class, learn about NOBTS programs, and dialogue with NOBTS Faculty, students, and staff.
Also, Dr. Chuck Kelley has scheduled a visit to our Marietta, GA campus on that day.
Lunch is FREE for prospective students and those who invite prospective students (*registration is required to receive free lunch).
Did You Miss an On-Site Orientation?
If you have missed an On-Site Orientation as a new student or a current student, please contact Dr. Judi Jackson, the NGA Student Services Director, at
jjackson@nobts.edu
. Dr. Jackson will provide you more detailed information about the On-Site orientation and guide you how to complete the orientation in your area.
The On-site orientation is a requirement for all students for graduation.

​
Dr. Chuck Kelley--"Casting the Vision"
NOBTS had a special chapel service on Jan. 26, 2017, which was messaged by Dr. Chuck Kelley, and the message was about "Casting the Vision."
If you missed watching the chapel service, here is the archived video for you. Dr. Kelley has emphasized on missions and evangelism through the scripture of Matthew 28: 16-20. Please click here for the chapel video:
Dr. Chuck Kelley/Casting the Vision
MICROSOFT OFFICE 365 STUDENT IS NOW AVAILABLE FREE TO ALL NOBTS STUDENTS IN A NEW AGREEMENT RECENTLY MADE WITH MICROSOFT.
Word, Excel, PowerPoint, OneNote, and more will be available for the duration of the student's enrollment or for as long as the program continues. This automatically updated, subscription-based service assures students access to all program updates and provides the advantage of full file fidelity for assignments by utilizing the same software faculty uses.
The program is Cloud-based (online) and will work on any operating system. Other features include 1TB of online storage which can be used with OneDrive for automatic device syncing.
All NOBTS students—on campus, extension, and online—are eligible for this complimentary offer.
To secure Microsoft Office 365 Student, submit the following
registration form
. A SelfServe User name a
nd Student ID is required.
​
Spiritual Formation II (DISC 5171) was approved as an
elective
rather than a required course.
Standard MDiv
joins 11 other degree programs that do not require this course.
In the past, students in DISC 5170 were automatically registered for DISC 5171, but this course is not required anymore, so students have the responsibility to
register
for Spiritual Formation II.
The FLEX MDiv

has been replaced by the

Standard MDiv

. Therefore, the

Flex MDiv

and "old"

Standard MDiv

are now the new

Standard MDiv

which goes in effect

Spring 2017

(see attachment)

.
All students who are in the Standard MDiv

degree plan are not required to take DISC 5171 to complete their degree program. But, they can still take

DISC 5171

as 1-hour of the 12 required electives in the

Standard MDiv

. In fact, if a student chose to take a 2-hour elective, this course would complement it well to reach the 12 hours of required electives. (This can be encouraged in your class.)

There are still 22-degree programs (Specialized MDivs and some MAs) that still require Spiritual Formation II (DISC 5171). So, all students need to look to determine through academic advising and faculty if they need to take this course as an elective or required course. Here is the link to contact a graduate academic

advising

:

Graduate Academic Advising

.
March Workshop (3/13/2017-3/17/2017)
| | | | | | | |
| --- | --- | --- | --- | --- | --- | --- |
| | | | | | | |
| March 13-17, 2017 | TBA | CHPL6381-80 | Ministry Integration Project | 3 | Dr. Peter Kendrick/ Mr. Mike Riggins | |
in learning how to equip yourself to be a "self-funded" servant of God? Then this is the workshop for you. Rev Mike Riggins (North American Mission Board) has taught this course for North American American Mission Board Missionaries for many years. While God has called you to serve Him - the traditional "career" in a church vocation may not be what He wants. Through this workshop, you can equip yourself to serve God and care for your family.
We will be offering CHPL6381/Ministry Integration Project course as a March Workshop in Spring 2017.
This course will be counted as a free elective course for MDiv., MACE, and MA students.
If extra credit hours are needed for your graduation, you may register for this course.
**Note that the registration deadline for March Workshop is Feb. 13, 2017.
Please register for the course through
Self-serve account.
NOLA2U: A New Delivery System to Consider
Have you heard about this new delivery system where you register for an on-campus class but you attend it from your computer? That's right ... this spring NOBTS is trying out this option which means no driving to the extension center or main campus for these possibilities! Go to
http://www.nobts.edu/_resources/pdf/academics/Grad%20Sched%20Spg%202017%20Internet.2-23-16.pdf
and scroll down to the NOLA2U offerings. Times listed are CST and you must be "present" for the whole class time or you will be counted absent. Only 3 absences will be allowed in this semester. If you have questions about this, email me and I'll forward you an informational video. This could give you the main campus experience and allow you to take classes not offered for a while at your respective extension center.

​
HAS GOD CALLED YOU TO THE NATIONS?
Consider serving the nations in Jesus' name right here in the Atlanta area. Bill Johnson, pastor of Reach the Nations Church and NOBTS grad., invites you to participate in a summer internship in the Clarkston area, promising an encounter with the international mission field without leaving the state of Georgia! Interns will gain hands-on missions and church planting experience while facilitating and engaging in discipleship opportunities. Dates of training and participation are
May 24-August 4, 2017
. Check out the church's website at
rtnatlanta.com
for more info and to apply. Note that this is
not
a paid position but ministry-related expenses on the field and housing are covered. You may also talk with Dr. Kendrick about a possible class-credit option.

Yes, you read that right! Registration, tuition, and even the graduation fee for the Ministry Wife Certificate Program is FREE for wives of current NOBTS students. So, if you are enrolled in classes at NOBTS -- main campus, extension center, and online -- your wife is eligible to take classes in the Ministry Wife Certificate Program. And this is a great time for her to start OR to keep going because, for the very first time, the course
The Minister's Wife
will be offered online this spring beginning
January 23
. Prior to now, this course has only been offered on the main campus. To find out more about the program, contact Dr. Rhonda Kelley (NOBTS President's Wife and certificate program director) at
rkelley@nobts.edu
.
Spring 2017
Jan.2-6 January 1 Term Workshop
Jan. 9 & 10 NGA Orientation
Jan.9-13 January 2 Term workshop
Jan. 20th FINAL DAY of PAYMENT: Final day to register and pay tuition
Jan. 23
rd
1
st
day of classes for Monday classes
Jan. 24th 1st day of classes for Tuesday classes
Jan. 26th 1st day of classes for Thursday classes
Feb. 3
rd
Drop/Add Deadline
Feb. 15
th
Graduation Application Deadline for Spring Graduation
Feb. 20th Lunch and Learn with Dr. Tom Rush/Evangelist
Feb. 28
th
Mardi Gras Break (seminary closed)
Mar. 6th Luch and Learn(Networking with Convention Officers and Agency Leaders)
with Pastor Daryl Price
Mar. 13
th
– 17
th
Spring Break
May 1st Lunch and Learn with Dr. Jojo Thomas
Apr. 3rd NGA/Duluth Campus Preview Day with Dr. Kelley
Apr. 14th Good Friday (offices closed)
May 4
th
Last day of classes/finals for Thursday classes
May 8th Last day of classes/finals for Monday classes
May 9th Last day of classes/finals for Tuesday classes
May 12
th
Leavell College Graduation
May 13
th
Graduate Program Graduation
Follow @NOBTSGeorgia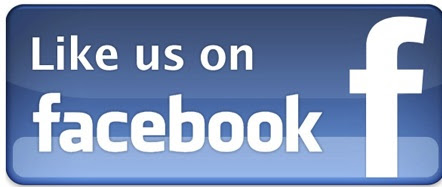 ---
Click the appropriate link below to jump to a specific section of the GA/AL web pages or scroll down for more information.
Ae Rhan Lee
Administrative Assistant
Georgia/Alabama Extension Centers