​​
​


SAVE the DATE!

https://docs.google.com/forms/d/e/1FAIpQLSft1728v4145tjQ3qaIv33Ph63nX6FzCoNofockh7MVSe19Ug/viewform
Join us on Monday, April 3, 2017, for the New Orleans Baptist Theological Seminary Preview Day at the North GA Hub!
Prospective students will have the opportunity to observe a class, learn about NOBTS programs, and dialogue with NOBTS Faculty, students, and staff.
Also, Dr. Chuck Kelley, the president of New Orleans Baptist Theological Seminary, has scheduled a visit to our Marietta, GA campus on that day.
If you have a friend, church member, and relatives who are interested in studying at NOBTS, please spread the word and invite them to the event.
Lunch is FREE for prospective students and those who invite prospective students (*registration is required to receive free lunch).
ALL NGA Day Lunch & Chapel
Join us on

Monday, April 3

for lunch and chapel as we have the unique opportunity to have NOBTS President Dr. Chuck Kelley with us at the North Georgia Extension Center campus. We'll gather in the Magnolia Room of Johnson Ferry Baptist Church at

11:45

for a delicious meal and chapel service led by Dr. Kelley. Let's fill the room! This event is for current and prospective students, adjunct faculty, NOBTS staff, and guests. For more info, contact Dr. Judi Jackson at jjackson@nobts.edu. Please RSVP by

March 8

to help us plan for this special day!
Please click here sign-up: ALL NGA DAY LUNCH & CHAPEL
Today, we will have a Lunch and Meet wit Rev. Daryl Price at 11: 30 AM at the Magnolia Room. Rev. Daryl Price is an expert on church planting and church health process at GA Noonday Association.
Date: March 6th(Monday), 2017
Time: 11:30 am-12:45 pm
Location: Johnson Ferry Baptist Church

​
Starting a new academic program can be daunting! Plan now to join us for lunch on
Monday, March 20 at 11:45 a.m.
in the Magnolia Room for Chick-fil-A and Conversation. We'll catch up, talk about how your first "lap" is going, and share tips for moving ahead successfully! If you did not receive an email about this event, please contact Dr. Judi Jackson at
jjackson@nobts.edu
for more information.
GREER-HEARD POINT-COUNTPOINT FORUM
JEWISH SCHOLAR AMY-JILL LEVINE AND NT SCHOLAR BEN WITHERINGTON MEET TO DISCUSS JESUS
The event is free to all pre-registered NOBTS faculty, staff, students and their families. To pre-register, visit
www.greerheard.com
.
The price at the door for NOBTS community members not pre-registered will be $5.
The pre-registered admission price for the Saturday evening dialogue for non-NOBTS parties is $20.
A special admission price of $10 applies to pre-registered SBC ministers and college students (pre-registered Leavell College students are free).
All admission prices increase by $5 at the door.
READ MORE
NO RESTRAINTS CONFERENCE, APRIL 21-
22, TO OFFER COURSE CREDIT, FREE
TUITION
Course credit and free tuition is available to all NOBTS students for the special event class Bivocational Ministry, April 21-22, in conjunction with the upcoming No Restraints Conference, with featured speakers Phil Waldrep and Ed Stetzer. The Caskey Center for Church Excellence will cover tuition costs for any registered student, regardless...
The Caskey Center for Church Excellence will cover tuition costs for any registered student, regardless of whether the student is a Caskey Center scholarship recipient or not, Caskey Center director Dr. Mark Tolbert announced.
Graduate credit is offered for
PATH 5334
and undergraduate credit for the course
PMCM 3378
. No pre-class work is required. Assignments will be due at dates following the No Restraints conference. Students will be responsible for the cost of required textbooks.
A full-day class session will be held before the conference and a concluding session will be held at the end. Registration for the No Restraints conference is free and separate.
Consider serving the nations in Jesus' name right here in the Atlanta area. Bill Johnson, pastor of Reach the Nations Church and NOBTS grad., invites you to participate in a summer internship in the Clarkston area, promising an encounter with the international mission field without leaving the state of Georgia! Interns will gain hands-on missions and church planting experience while facilitating and engaging in discipleship opportunities. Dates of training and participation are
May 24-August 4, 2017
. Check out the church's website at
rtnatlanta.com
for more info and to apply. Note that this is
not
a paid position but ministry-related expenses on the field and housing are covered. You may also talk with Dr. Kendrick about a possible class-credit option.
​
IF YOU ARE LOOKING FOR A MINISTRY OPPORTUNITY AT LOCAL CHURCHES, PLEASE VISIT THE FOLLOWING SITE:
Spring 2017
Jan.2-6 January 1 Term Workshop
Jan. 9 & 10 NGA Orientation
Jan.9-13 January 2 Term workshop
Jan. 20th FINAL DAY of PAYMENT: Final day to register and pay tuition
Jan. 23
rd
1
st
day of classes for Monday classes
Jan. 24th 1st day of classes for Tuesday classes
Jan. 26th 1st day of classes for Thursday classes
Feb. 3
rd
Drop/Add Deadline
Feb. 15
th
Graduation Application Deadline for Spring Graduation
Feb. 20th Lunch and Learn with Dr. Tom Rush/Evangelist(JFBC: Fellowship Hall)
Feb. 28
th
Mardi Gras Break
(seminary closed)
Mar. 6th Luch and Learn(Networking with Convention Officers and Agency Leaders)
Mar. 13
th
– 17
th
Spring Break
Apr. 3rd NGA/Duluth Campus Preview Day with Dr. Kelley
Apr. 14th Good Friday (offices closed)
May 1st Lunch and Learn with Dr. Jojo Thomas
May 4
th
Last day of classes/finals for Thursday classes
May 8th Last day of classes/finals for Monday classes
May 9th Last day of classes/finals for Tuesday classes
May 12
th
Leavell College Graduation
May 13
th
Graduate Program Graduation
Follow @NOBTSGeorgia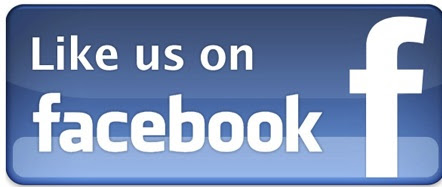 ---
Click the appropriate link below to jump to a specific section of the GA/AL web pages or scroll down for more information.